DJ Brian Testa

I want to DJ your next event!
Special Occasions DJ Entertainment
Brian Testa / Special Occasions DJ Entertainment is the professional service that will exceed your expectations, specializing in weddings, corporate and private social events.
If you are looking to have a fun and energetic DJ for your event, Look no further!
With Over 30 years of DJ Entertainment experience and with over 100,000 song titles in my music library, I will make sure everyone will be talking about your event for years to come!
I will personalize your event with a tailored musical entertainment package that will make your special day a memorable experience.
I will make it a memorable day for you, creating a fun party-like atmosphere and keeping all your guest dancing all night! I would love to speak to you on how I can make your event special and personalize the music for your event.
Every event is different which is why I want everyone to have a great time using my  an extensive music library, everything from Big Band, Jazz. Classic Rock & Roll Oldies, Motown classic to country, rock, and today's newest hits on  state-of-the-art DJ equipment that allows for versatility in sound at a comfortable sound level for any venue .
HERE IS A LIST OF VENUES I HAVE PERFORMED AT FOR MY CLIENTS 
Fox Hopyard CC, East Haddam, CT   
Brooklawn CC, Fairfield, CT 
The Farm AT Carter Hill, Marlborough, CT 
Stoney Creek Brewery, Branford, CT
The Hartford Mariot, Hartford, CT
Anthony's Oceanveiw, New Haven, CT
Madison Surf Club, Madison CT 
Grassy Hill CC, Orange, CT
Greenwich Boat & Yacht Club, Greenwich, CT   
Fantasia, North Haven, CT
Natural Art Village, Oakdale, CT 
Woodwinds, Branford, CT
Verde Restaurant, Waterbury, CT     
Fox Hill Inn, Brookfield, CT
Connecticut College , New London, CT   
Stamford Museum & Nature Ctr, Stamford, CT
Pond House Cafe, West Hartord, CT 
Aqua Turf Club, Plantsville, CT
The Hilton Long Island, Melville, NY     
Ameranties, New Haven, CT
The Seasons, East Haven, CT   
Watersedge, Clinton, CT
Saybrook Point Inn, Old Saybrook, CT 
Great River Golf Club, Milford, CT
The Riverview, Weatogue, CT
The New Haven Lawn Club, New Haven, CT

Delamar Hotel, West Hartford, CT
 Some recent Reviews from my customers
           
Dominic & Laura
"Hi Brian, Thank you SO much for being an awesome DJ!! You provided such a fun atmosphere and you'll surely get our recommendation for our future events and family/friends. Thank you!! Laura and Dominic"
Tyler & Alicia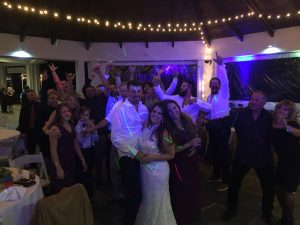 Hey Brian! , Thank you for being our DJ! You were so much fun and we're glad you enjoyed your time with us as we did with you. Everything turned out awesome and so far we're hearing everyone had a blast! I'm also glad you and my Dad got to chat and catch up! It's a small world and it made everything that much better! Thank you for your well wishes too! We will surely spread the word. Thanks again, Tyler & Alicia"
5 Star Review from Lisa K.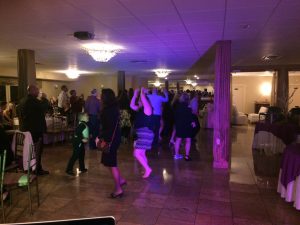 "I recently used Brian's DJ Company, Special Occasions DJ Entertainment, for our son's Wedding Reception. While setting up the Reception Brian stayed in contact with me answering our many phone calls and e-mails with questions, immediately and with ease. Brian, right from the start made us feel comfortable and confident we were with the right DJ service. When the day came for the Wedding Reception I did not need to call Brian to make sure he was all set with directions or time, honestly I forgot, I panicked on the way there but it was to late it was the day of the Reception. We arrived with no worries, we were told by the Manager of the hall Brian was already there, he was actually there forty five minutes earlier, as he said he would be set up and ready to go!! Brian was very nicely dressed. The set up Brian uses is so compact, nice looking, neat and powerful. We were so pleased with the sound and the music selection. Brian was AWESOME he played all the music we asked for and his own choices, I had told him use your discretion, were exactly what our crowd wanted, it was as if he read the crowd and knew what to play. Brian's interaction with the crowd was so professional yet so much fun, he got everyone up and dancing and kept them there. Brian knew exactly what time to do remind us to do certain speeches we had told him we would be doing and tasks needed throughout our function and he helped us all the way to the end. I cannot say enough how perfect and pleasurable our time with Brian was. I fully and highly recommend Brian, you will not and I repeat NOT be disappointed I promise!! Lisa K"
This customer rated you highly for work quality, professionalism, responsiveness, value, and punctuality.
Christine L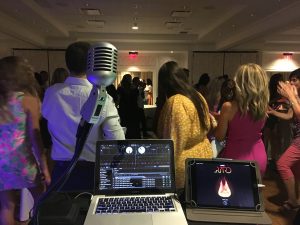 "Thank You Brian ! We had a great time and you did a fantastic job . We will be sure to call you for the next event !!!"
Jenn & Charlie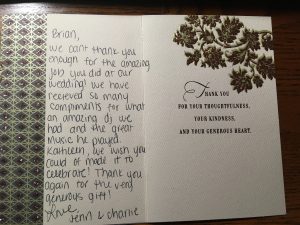 Lori S.

 – "Last weekend my daughter celebrated her wedding in Long Island and was lucky enough to have Brian DJ the event.. the music flowed from one genre to another without missing a beat..the dance floor was always full and everyone from the grandparents to young teens enjoyed the music choices..Our event was flawless thanks to the awesome job Brian did..a true master at his craft..I would recommend Brian to ANYONE looking for an experienced and talented DJ..I promise you won't be disappointed."
Joe D.- Brian,  Thank you for doing a tremendous job and for staying an extra three hours.  It's exactly what we wanted and made the party.  Everyone loved the music and we appreciate your flexibility with the increased requests as people had a little more to drink. We will be happy to recommend you to anyone looking for DJ services and we look forward seeing you again at a future event of ours down the road. Good luck and thanks again!" 
Karen M.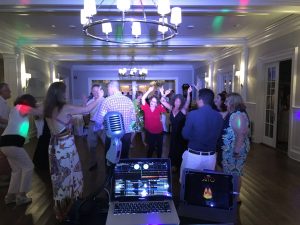 "Hi Brian,  just wanted to thank you for the great job you did on Saturday!   Everyone had a wonderful time and you were a wonderful asset to the party!  Thanks again and I am saving your name for future parties!" 
Lauren H. –"Thank you so much for such an amazing night!" 
Steve F – "Awesome job Brian Testa! You were perfect last night!! "
Avi K. – 

"Thank you so much Brian, we had a great time!! You are awesome :)"
I offer 4 hour, 5 hour & 6 Hour DJ Entertainment Packages for any event        Specializing in Weddings, Corporate Events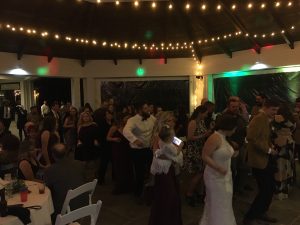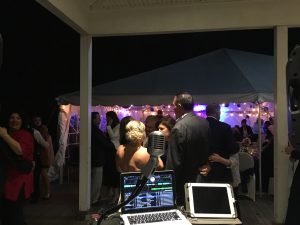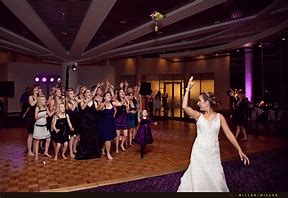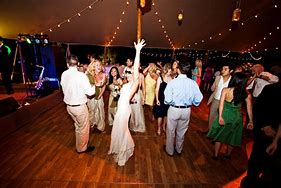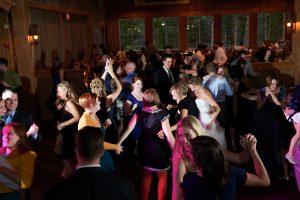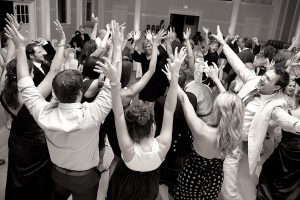 and Any Private Social Events 
Birthdays, Anniversaries, Engagement Parties and so much more!
          
Contact me today for a personalized price quote
Wedding DJ packages for the BEST Entertainment!
A personal face-to-face planning meeting with you to personalize your musical entertainment – with your reception song requests, to the wedding party announcements and any formalities for your special day.
I arrive properly attired as your DJ / Emcee / Master of Ceremony and I will make sure your wedding goes as planed!
 I'll guide you through formal introductions, first dance, cake cutting, parent dances and any other traditional events you choose while coordinating with the banquet staff, photographers and videographers to ensure that your reception will flow smoothly
Each package includes hours of the best music from the 1940's to today's hottest tracks at the perfect music volume for all your guests – from the cocktail hour, through dinner and then on to reception time as I will make sure the music will pack the dance floor! 
Ceremony Music Package available from $249

    

The Ceremony package includes 1 or 2 speakers,
a wireless microphone for your officiant
and an MP3 player preloaded with your music selections
to be played for prelude, processional and recessional.

Add The Selfie Station Digital Photo Booth

to your next event!

3 Hour Packages staring at $325.00

 

 I also offer the following

             Uplighting Package     

   

 Dance Floor Lighting Package

 

Personalize Monogram Lighting Package